Bangkok, the vibrant heart of Thailand, is a city that never sleeps. With its intoxicating blend of culture, nightlife, and enticing experiences, it's a playground for adventurers, including single men seeking some exhilarating fun. Here are five sensational spots that promise to make your Bangkok adventure unforgettable:
1. Khao San Road: The Bohemian Beat
Imagine a place where the streets come alive after sunset, and the air is thick with anticipation. Welcome to Khao San Road, Bangkok's bohemian paradise. This legendary backpacker hub is where travelers from all over the world converge to share stories, sip on cheap drinks, and soak in the bustling atmosphere. Dive into the vibrant nightlife, dance to the rhythms of street performers, and mingle with fellow adventurers. Whether you're up for a chilled beer or a wild night out, Khao San Road has it all.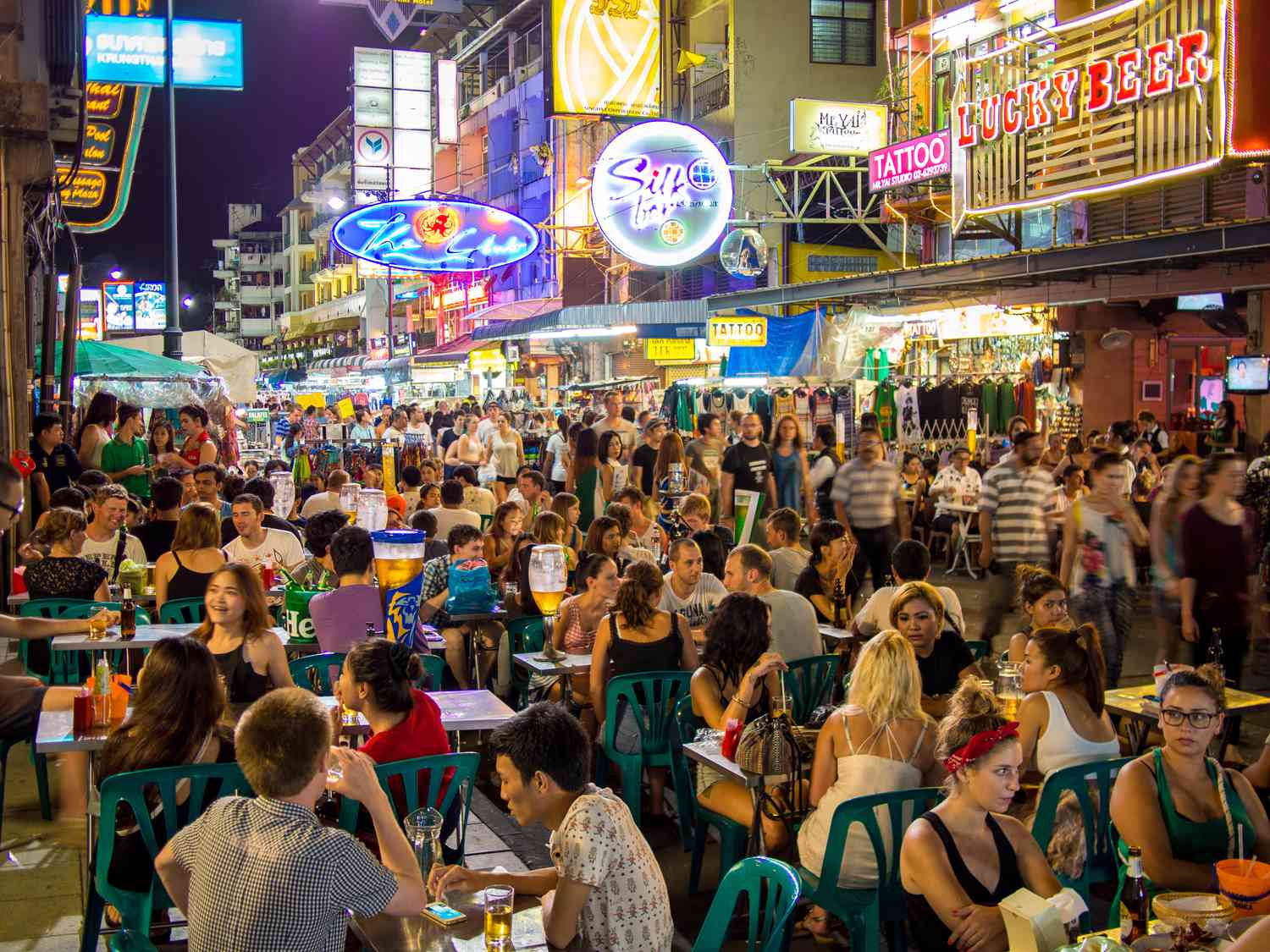 2. Tara Bangkok: Exclusive Soapy Massage Parlour
For those who crave a more erotic nightlife, Tara Bangkok beckons. This top-in-class gentlemen club bring you an unforgettable night. Explore the a spectacle of dazzling lights, luxury establishment, and witness goddess masseuses' exceptional move. Apart from spa, Tara Bangkok offers an exclusive lounge, karaoke, live music performance, and fun games. This place is for gentlemen seeking ultimate self-indulgence. The ladies' magic will surely make you explode.
3. Chatuchak Weekend Market: Shopping Extravaganza
Prepare to be captivated by the shopaholic's paradise that is Chatuchak Weekend Market. It's not just about shopping; it's an experience in itself. With over 15,000 stalls, you can lose yourself in a labyrinth of fashion, accessories, antiques, and street food. Strike up conversations with local vendors, haggle for unique treasures, and discover quirky souvenirs. Who knows? You might just meet someone who shares your passion for vintage vinyl or Thai street food delicacies.
4. Muay Thai Mayhem: Fight Night Frenzy
Experience the adrenaline rush of Thailand's national sport with a visit to a Muay Thai fight night. Venues like Lumpinee Stadium and Rajadamnern Stadium host electrifying matches that showcase the skill, power, and artistry of Muay Thai fighters. The pulsating atmosphere, the roar of the crowd, and the electrifying bouts make for an unforgettable night out. Whether you're a martial arts enthusiast or just curious, witnessing a live Muay Thai fight is an exhilarating experience.
5. Chao Phraya River: Romantic Rendezvous
For a more romantic and scenic escape, indulge in a cruise along the Chao Phraya River. Admire the city's glittering skyline, explore historic temples like Wat Arun bathed in golden light, and dine at elegant riverside restaurants. With the gentle sway of the boat and the shimmering reflections on the water, it's the perfect backdrop for a memorable date night or a tranquil solo adventure.
While exploring these exhilarating spots in Bangkok, remember to respect local customs and laws, stay safe, and keep an open mind. Whether you're seeking adventure, romance, or simply a taste of Bangkok's vibrant culture, this city has it all for single men looking for an unforgettable experience. Bangkok is more than a destination; it's an invitation to embrace the extraordinary.